US Senate invoice would change pass-through guidelines to deal with corporate tax abuse – MNE Tax
By Doug Connolly, MNE Tax
Senator Ron Wyden (D-Ore.) Of the Senate Finance Committee released a discussion draft on September 10 for a bill that would tighten the rules for partnerships and other transit companies to prevent large corporations and high net worth investors from entering the corporations and the complexes Rules regarding them to avoid taxes.
Wyden argues that large corporations often partner with their own subsidiaries to avoid taxes. Because of the complexity of partnership rules, it can be difficult for the IRS to identify these types of arrangements. In this context, Wyden notes that 52% of partnership income goes to other partnerships and corporations. He also cites a study that finds that 15% of partnership income is circular, meaning income flows endlessly between related partnerships, and another 20% is incomprehensible even with IRS data.
There are several reasons why the partnership rules can be manipulated, according to Wyden. One is that contributions and distributions from appraised or depreciated assets are generally tax-free and the rules allow options for the allocation of built-in gains and losses that certain partners can manipulate to shift taxes. In addition, partnerships can, but do not have to, revalue assets if the interests of the shareholders change. In addition, the partnership rules are also flexible with regard to the distribution of income and losses between the partners.
To address these concerns, Wyden's bill would require the use of the cleanup method for the allocation of integrated gains and losses on brought in assets to limit abuse by shifting tax liability. It would also require reassessments if the interests of the partners change to prevent the shifting of built-in gains and losses. Additionally, the bill would restrict options regarding the distribution of income and losses from partnerships to both prevent abuse and improve manageability. In the case of certain partnerships with related parties, a pro rata allocation would be required for all income and losses.
Doug Connolly is the Editor-in-Chief of MNE Tax. He has more than 10 years of experience in tax developments and previously worked for both a Big Four law firm and a leading legal publisher. He holds a law degree from the American University's Washington College of Law.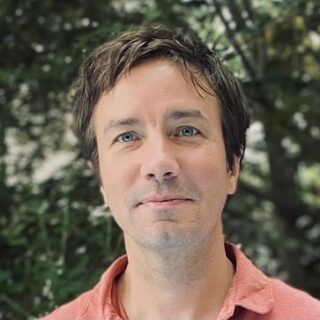 Asia will see different effects of global digital tax reforms, reports the IMF – September 15, 2021

US House of Representatives Bill adds detail and moderation to corporate tax reform plans – September 13, 2021

US Senate bill would change pass-through rules to tackle corporate tax abuse – September 10, 2021

The U.S. IRS priority plan adds tax projects on intangible assets, hybrids, R&D – September 10, 2021

Yellen assures the G7 that the US tax reform is on the right track and is still aiming for a GILTI rate of 21% – September 9, 2021