Individuals: Consulting firm hires companions for company tax; Burley Browne Promotes Trade Representatives As Market Increase; and extra
Auditing, tax, advisory and risk firm Crowe has appointed Emma Locken as its corporate tax partner.
Locken joins Crowe from the Big Four, where she has more than 15 years of experience advising UK and multinational corporations on their direct tax obligations.
She specializes in working with publicly traded companies in the FTSE250 and AIM markets across a range of industrial sectors, with particular experience in natural resources. Her area of ​​responsibility ranges from advising companies on tax structuring and transaction work to ensuring tax compliance and reporting obligations.
In her new role at Crowe, Locken will work with clients to help them with their tax advisory and compliance needs. With her extensive experience, she is well positioned to help clients solve their business problems and navigate the rapidly changing UK and international tax environment.
She said: "I am very excited to come to Crowe and work with such a dynamic organization and team. The tax landscape has changed at an unprecedented pace, both in the UK and internationally, and I am passionate about helping clients navigate this increasingly challenging environment and ensure that tax risks are identified and managed in an efficient manner. "
Nigel Bostock, CEO of Crowe, said, "The appointment of Emma reaffirms our commitment to providing first class corporate tax advice to our clients at such a crucial time in taxation that is currently at the center of the international scene. Emma's arrival is also evidence of Crowe's reputation in the market. I look forward to the new insights and value Emma will bring to clients as her strengths complement the services of the corporate tax team. "
:::
Industrial agency specialist Ben Nicholson was promoted by real estate consultancy Burley Browne in the West Midlands as the highly competitive sector continues to boom.
Nicholson, who joined the Sutton Coldfield-based company as a 2011 graduate, becomes Senior Associate Director.
David Hemming, Co-Managing Director of Burley Browne, said, "Ben's promotion is well deserved and reflects the exceptional service he has provided to customers large and small. We have seen real growth in the size and quality of industrial agency instructions over the past 12 months, and with a strong pipeline of further instructions, we are excited to reward Ben for all of his hard work.
"We are also very grateful for his support and dedication since we implemented our new business strategy after James Merrick and I took over the reins last year."
Nicholson said, "I am grateful to David and James for the opportunity to advance my career with Burley Browne. These are exciting times for the company and our presence in the industrial market in the North Birmingham and South Staffordshire area continues to grow. There is currently a high demand for high quality industrial, warehouse and distribution accommodation as businesses adapt and grow.
"We have been very busy closing rentals and sales over the past few months and it is very rewarding to see Burley Browne boards appear regularly."
:::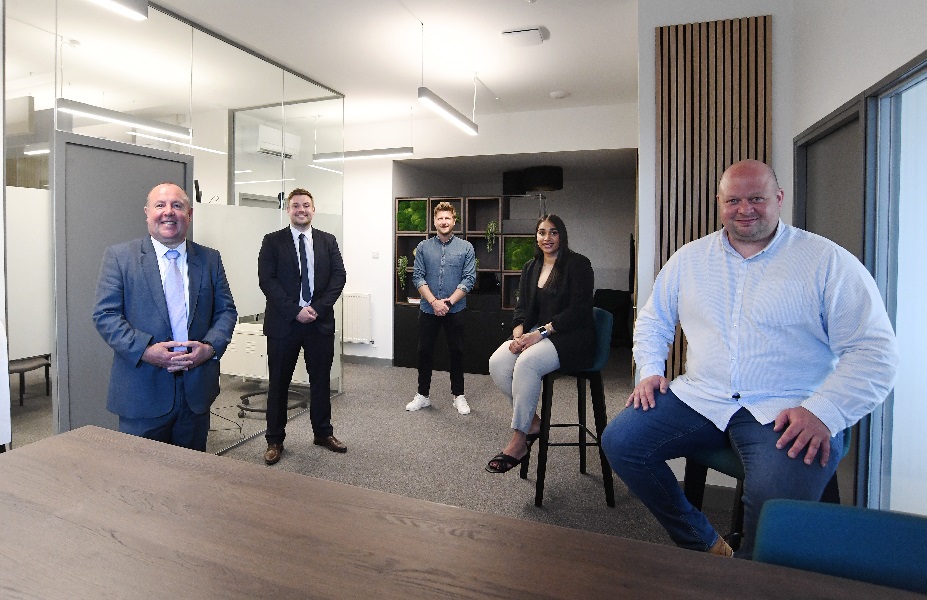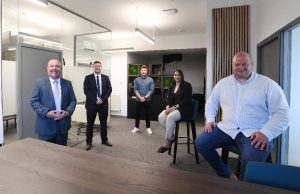 A training organization was quickly in the starting blocks after expanding its offices in Coventry to recruit new employees.
The SCCU Group offers apprenticeships, traineeships and commercial training in education and other sectors.
Following the decision to renovate and expand its current office on Harry Weston Road, Binley, Operations Director James Pease contacted Adam Plumb of the Coventry and Warwickshire Local Enterprise Partnership (CWLEP) Growth Hub to inquire about grants.
He was brought in contact with Coventry City Council and was successful in his application for a grant of £ 25,000 through the Coventry and Warwickshire Business Support Program, partly funded by the European Regional Development Fund (ERDF).
The grant was used to invest £ 85,000 in the expansion and renovation project, which includes new technical software and hardware, furniture and air conditioning and LED lighting.
The 35-strong company is to be expanded by six more employees in the course of further new orders.
Cllr Jim O'Boyle, Coventry City Council and board member of the CWLEP said, "It's great to see another local business thrive, hire new people and create new jobs.
"Often times, all of the small innovative local businesses like SCCU Group need a little cash boost to take the next step, and that is what the Coventry and Warwickshire Business Support Program is about."